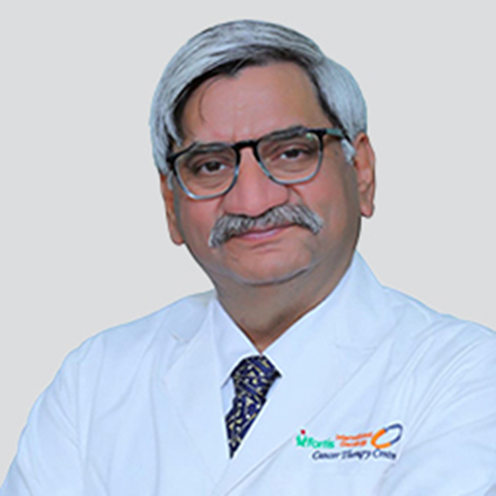 Dr. JalajBaxi is one of the most reputed names for Onco surgery. He has 25+ years of experience in this field and has been a guide to many of today's surgeons. He has interest in Gastrointestinal, Colorectal& Gynae Oncology. He Has been trained at Gujarat Cancer & Research Institute, Anmedabad and further at Memorial Sloan Kettering Cancer Centre, New York and Kameda Hospital, Japan. He has 14+ years of extensive teaching experience to undergraduate & postgraduate students has been majorly associated as academic faculty with Manipal College of Medical Sciences in Nepal, Mahatma Gandhi National Institute of Medical Sciences at Jaipur, Gujrat Cancer Research Institute at Ahmedabad, Bombay Hospital in Mumbai. Prior to this he was working as Professor in Surgery at Manipal College of Medical Sciences and In-charge of Manipal Cancer Centre at Pokhara, Nepal. He has published & presented many papers nationally & internationally & have contributed as co-author to chapters in the text books.  
Designation: Senior Consultant

Department : Surgical Oncology
Work Experience
Senior Consultant — Surgical Oncologist Fortis International Oncology Centre Noida   
Education & Fellowships
MBBS RNT Medical College, Udaipur (1986) 
MS General Surgery, RNT Medical College, Udaipur (1994) 
Education & DNB Surgery, National Board of Examination, New Delhi (1995) 
Fellowship Surgical Oncology, Gujrat Cancer Research Institute (1998-2001). 
Diploma in Advanced Laparoscopic Surgery 
Fellowship Laparoscopic Oncosurgery (Japan). 
Areas of Interest
Head & Neck, Breast, Thoracic & Musculosketal, Gastrointestinal, Colorectal OncoSurgery, Laparoscopic Oncosurgery, Gynae Oncosurgery 
Book an appointment
Take a second opinion
Hi, I am online to help you!